The Nation's #1 At-Home STD Testing Kit.
No clinics. No awkward questions. No waiting.
247LABKIT AT-HOME STD TESTING KITS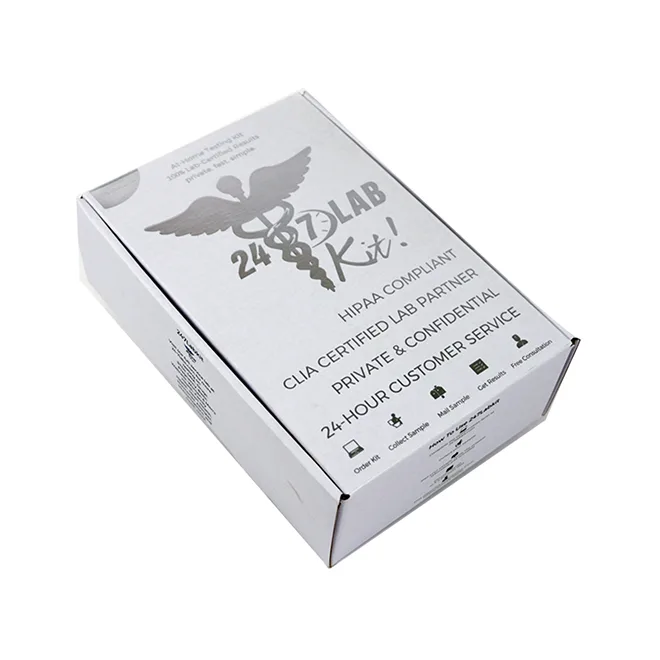 247 LABKIT At-home STD kits give you control
Why choose AT-HOME testing
Personal care, satisfaction for
privacy at its best.
When Would You Need a 247Labkit?
When STDs go undiagnosed or untreated, they often lead to dangerous health complications and lose their ability to be cured easily.
CONSIDER ORDERING A 247LABKIT IF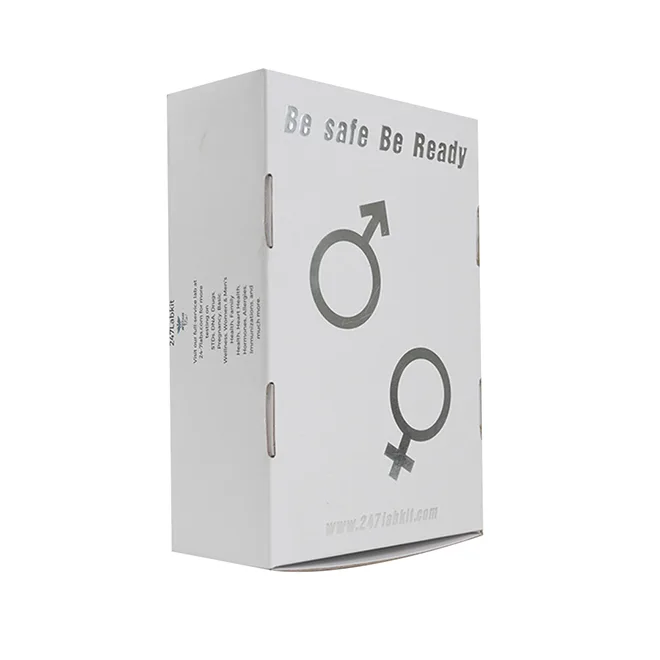 The Shop is open. Please, help yourself.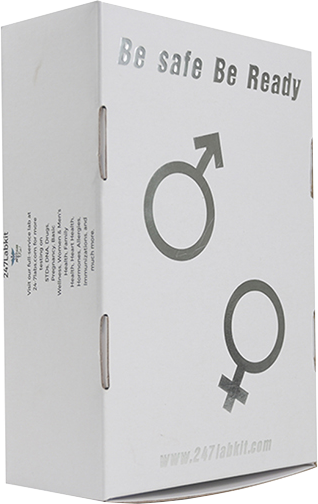 Testosterone Kit: Testosterone Free & Total Test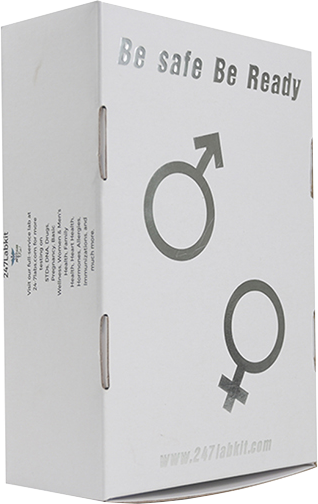 Women's Hormone Kit: Women's Hormone Panel Test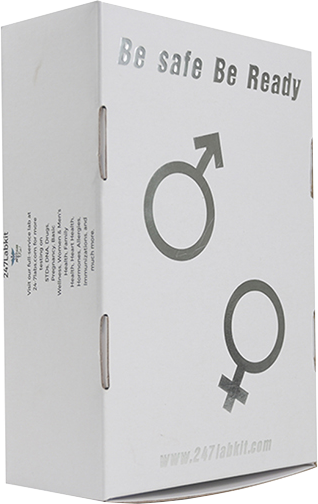 Pregnancy Kit: Pregnancy Test
With over 2,500,000 patients
the reviews are in
We order our kit and everything came perfect the best part it was private and at the best part we didn't have to go anywhere but wait for it at home and have it done!
Awesome kit! Convenient and easy to use.
Professional – Honest – Reliable says it all!!!
Frequently Asked Questions
Is the 247Labkit for men & women?
Yes, the 247Labkit was designed to be unisex and comes with easy to read instructions for men & women.
Do I have to send my sample to the lab?
Yes, in order to get your results you must mail your sample to our lab for testing.
Is the 247Labkit reusable?
No, the 247Labkit can only be used once. If additional testing is needed, another 247Labkit must be ordered.
How accurate is the 247Labkit?
The 247Labkit has been FDA authorized and is 99.9% accurate thanks to our High Complexity Molecular Diagnostics analyzer which detects the presence of STDs through urine collection or genital swab.
What is a CLIA certified laboratory?
Being CLIA certified demonstrates that our labs meet the federal regulations for clinical diagnostic testing, ensuring the quality and safety in the laboratory and laboratory results.
How are samples protected in transit?
We understand the importance of preserving the integrity of your testing sample during transportation and storage. To ensure accurate and reliable results, we take special precautions to safeguard your specimen from extreme heat.
Upon transfer of your sample to an Aptima Specimen Transfer Tube, we employ a carefully designed packaging system that shields the specimen from temperature fluctuations. This packaging is designed to maintain the sample's stability within a safe temperature range of 2°C to 30°C until it is ready for testing.
Additionally, we understand the challenges posed by extreme temperatures, particularly those exceeding 30°C, which could potentially compromise the integrity of your specimen during transportation and storage. To address this concern, our specimen packaging incorporates additional protective measures to ensure the sample remains stable and undamaged even under higher temperature conditions.